Bill Frusco: 24/7 Emergency Fishtown Plumbing Company
Trusted Plumbing & HVAC Company Serving Philadelphia, Bucks, Montgomery, & Delaware Counties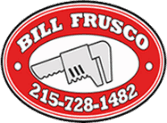 HVAC Install
*Call for pricing on other system types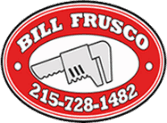 Camera and Drain
Cleaning Inspection
Camera & Drain Cleaning Inspection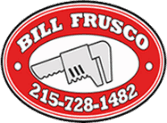 Bradford White Water
Heater Install
*Call for details
For six decades and counting, Bill Frusco Plumbing, Heating, & Cooling has led the plumbing and HVAC industry as the top service provider in the Fishtown area. Whether you need plumbing repair, heater replacement, or an AC tune-up for your home or business, our plumber in Philadelphia is standing by to assist you.  Reach out to us now for a no-obligation estimate on your plumbing or HVAC repair!
#1 Fishtown Plumbing Repair Services
Your home's plumbing system is essential for maintaining your comfort and safety. Ensure it remains in excellent condition with the unmatched plumbing repair and replacement services offered by Bill Frusco, the leading service provider in the Fishtown vicinity. Our team is available around the clock, seven days a week, to provide expert plumbing assistance. Explore our diverse range of plumbing services, which include:
Plumbing repair
Plumbing installation
Plumbing code violations
Water & gas lines
Water heaters
Sump pumps
Excavation services
Expert Sewer & Drain Cleaning Services
No one enjoys the inconvenience of a sewer backup or a clogged drain. Thankfully, you won't have to face these issues when you choose Bill Frusco! Our dedicated plumber in Fishtown is available to deliver the finest drain cleaning, sewer line repair, and hydro jetting services in the area. Rely on our expertise to handle all your sewer and drain cleaning requirements. Our array of services comprises:
Drain cleaning
Drain repair
Sewer line repair & replacement
Trenchless sewer line repair & replacement
Camera line inspections
Hydro jetting
Comprehensive AC Repair, Replacement, & More
Your home's air conditioning is more than a luxury – it's a necessity, especially when temperatures start to rise. Bill Frusco's HVAC contractors in Fishtown offer professional AC repair and replacement services for central AC, heat pumps, and more. Our residential cooling services include:
AC repair
AC installation & replacement
AC maintenance
Heating Services in Fishtown You Can Trust
For all your residential heater repair and replacement needs, you can rely on our trustworthy team of HVAC contractors. We are well-equipped to work with all makes and models, including heat pumps and boilers, ensuring that we have the right service to meet your requirements. Explore our comprehensive heating services, which encompass various solutions. Our offerings include:
Heater repair
Heater installation & replacement
Heater maintenance
Boilers
Furnaces
Heat pumps
Our Commercial Plumbing & HVAC Services
When it comes to plumbing and HVAC repair for your business or commercial property, Bill Frusco is committed to delivering the best. Our team of commercial plumbers in Fishtown is fully equipped to handle a wide range of commercial services, ensuring that your business receives the top-notch assistance it deserves. Trust us to provide expert solutions for your commercial plumbing and HVAC needs. Our commercial services include:
Commercial plumbing repair & installation
Commercial AC repair & installation
Commercial heating
Commercial cooling

Financing
Options available
Plumbing & HVAC FAQs
Can I attempt to do plumbing repairs myself?
While some minor issues can be handled without professional help, it's important to remember that attempting more complex repairs can often lead to further complications if not done correctly. Our team is trained to handle all types of plumbing repairs safely and efficiently, so we recommend you call us for assistance.
How do I know if my HVAC system needs to be replaced or just repaired?
A variety of factors can influence this decision, including the age of your system, the frequency of repairs, the cost of potential repairs, and the overall efficiency of your system. Our Fishtown HVAC company will conduct a comprehensive evaluation and provide you with expert advice on whether it's more cost-effective to repair or replace your HVAC system.
Can regular plumbing maintenance prevent major issues?
Yes, regular plumbing maintenance is key to preventing major issues. During a maintenance visit, our team will thoroughly inspect your system for any signs of wear and tear or potential problems. By catching and addressing these issues early, you can often prevent major repairs or system failures down the line.
Contact Our Plumber in Fishtown Today!
Bill Frusco Plumbing, Heating, & Cooling is delighted to hold the esteemed position of being the top plumber in Fishtown, catering not just to the Philadelphia area, but also extending our services to Bucks County, Montgomery County, and Delaware County. We take immense pride in delivering exceptional plumbing and HVAC solutions. Don't hesitate to reach out to our reputable company today to avail yourself of a free service estimate!
You might also be interested in: