Heat Pump Repair in Philadelphia
HVAC Contractor Serving Delaware County, Philadelphia, Bucks County, & Montgomery County
24/7 Emergency Heat Pump Repair Service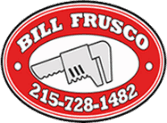 HVAC Install
*Call for pricing on other system types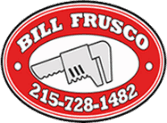 Camera and Drain
Cleaning Inspection
Camera & Drain Cleaning Inspection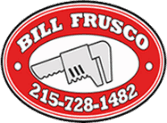 Bradford White Water
Heater Install
*Call for details
Bill Frusco Plumbing, Heating, & Cooling has been providing quality heat pump repair in Philadelphia for decades. Our experienced technicians are reliable and knowledgeable, and can handle any kind of job quickly and efficiently. We understand that when something isn't working properly with your heat pump, it can be a stressful situation – but you can trust us to take care of the problem quickly and get your heat pump up and running again.
From simple inspections to major repairs, we have all the tools and expertise needed to get your heat pump functioning properly once again. We are available 24/7 for emergency repair services and offer competitive rates. Our technicians are highly respected in the Philadelphia area, and we take pride in the trust our customers have in our repair services. With hundreds of Google reviews, you can be sure that you will receive top-notch heat pump repair services from a reputable, dependable company.
Common Heat Pump Problems
Heat pumps are intricate devices that occasionally run into problems. The following are a few of the most typical issues we encounter:
Insufficient heating: This issue may be caused by a variety of factors, from low refrigerant levels to faulty components. If your heat pump is not providing adequate warmth for your space, contact Bill Frusco Plumbing, Heating and Cooling for prompt service.
Frequent cycling: Heat pumps have cycles that are designed to run for certain lengths of time. If the system is turning on and off too frequently, it could be a sign of an issue with the thermostat or compressor.
Noise: Heat pumps should not make much noise during operation; if you notice frequent grinding, buzzing, or squealing this may indicate a problem with one of the internal parts. A loose component or damaged fan motor are two common causes of noise.
Frozen coils: In some cases, the outdoor coils of a heat pump become frozen due to low airflow or insufficient levels of refrigerant. This can lead to an inability for the system to cycle correctly and could ultimately cause serious damage.
Low refrigerant levels: If your heat pump is not cooling the space properly, a lack of refrigerant could be the culprit. This could be due to a leak or a missed refill. A professional technician will be able to check for these levels and refill them if necessary.
Faulty thermostat settings: If the thermostat settings are incorrect, then your heat pump may not be operating as efficiently as possible. It's important to have a heating contractor check and adjust these settings if needed.
24/7 Emergency Heat Pump Repair
Bill Frusco Plumbing, Heating, & Cooling is the premier provider of heat pump repair in Philadelphia. Our experienced technicians are committed to fixing your heating and cooling problems quickly and efficiently. With decades of experience in the industry, we understand that emergencies can happen at any time. That's why we offer 24/7 emergency heat pump repair services, to ensure your home stays comfortable no matter what. You can trust us to get the job done right, quickly and reliably. We strive to provide top-notch customer service at all times and we're not happy unless you are.

Financing
Options available
Heat Pump Repair FAQs
What is a heat pump?
A heat pump is a device that transfers energy from one place to another for the purpose of heating or cooling. It works much like an air conditioner in reverse by taking in existing warm air and moving it to a different location, where it is cooled down and distributed. Heat pumps are can be used for both residential and commercial HVAC systems.
What are the different types of heat pumps?
Air-source, ground-source (or geothermal), and water-source heat pumps are a few of the several types of heat pumps. Your individual demands, the environment where you live, the energy source that is available, and the type of heat pump you pick will all influence your decision. For instance, you can only utilize water source heat pumps if you have access to a local water supply.
What are the benefits of heat pumps?
Heat pumps may cut down energy costs by utilizing resources already present in the environment. As a result, it is possible to save money on heating and cooling bills over time. Additionally, because heat pumps don't use any fuel or combustible materials, they can be safer for the environment than other HVAC systems which rely on combustion.
What are the signs of a malfunctioning heat pump?
Noisy operation, decreased efficiency, and temperature imbalances are some of the common signs that a heat pump may need repair. Additionally, if your heat pump is leaking any fluids or emitting strange smells, it could be an indication that something is wrong. If you notice any abnormal behavior from your system, it is best to contact Bill Frusco Plumbing, Heating, & Cooling for professional Philadelphia heat pump repair.
How can I prevent heat pump problems?
Regular maintenance and inspections are the best way to keep your heat pump running smoothly. An inspection should be conducted about once a year, although this can vary depending on the condition of your heat pump. Contact Bill Frusco Plumbing, Heating, & Cooling for a professional inspection to ensure that all parts of your system are in good working order. Doing so can help prevent costly repairs down the line.
Schedule Your Philadelphia Heat Pump Repair Today
When it comes to Philadelphia heat pump repair, Bill Frusco Plumbing, Heating, & Cooling is the name you can trust. We have decades of experience providing quality repairs and maintenance for all types of HVAC systems. Our team of certified professionals are available to provide the prompt service you need to get your system running smoothly again. Contact us today to schedule your heat pump repair and get a free estimate for the service.